Join The "Speed Club" Today at No Cost
Plus Receive These Great Benefits ....
1. Free $9.95 Value Book "NO POINTS" – Published By Results Publishing
Learn How To Beat Tickets
Learn Tricks To Keep Points Off Your License
Learn How Keep Insurance Rates Down
Learn About Radar Malfunctions
Learn How To Protect Your Rights
Learn How to Eliminate Fines ….
2. Read Great Stories From Others That Have Won A Case
3. Tell Others Of Your Great Stories
4. Learn Where To Get The Best Deals on Liability Insurance
5. Receive Monthly Hot Tip on Adventure Driving
6. Get Discounts On Car Goodies
7. Get Discounts on Motorcycle Goodies
Registering Is Easy..
Just Fill In The Membership Form Questionnaire & Your Book Will Be Mailed Within 24 Hours.
Important Disclosure . Only Your Email Address Will Show Up On Our Site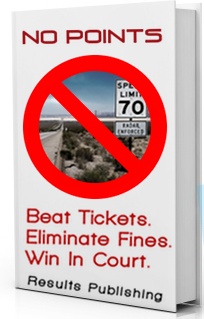 FREE $9.95 Value Book "NO POINTS"
- Published By Results Publishing
Learn How To Win In Court
Learn Radar Malfunctions
Learn How To Protect Your Rights
Learn How to Eliminate Fines
Learn Tricks How To Keep Points Off Your License
Learn Why It Costs Less To Use Attorneys In The Long Run